Front line health care workers-20% off GIFT CARDS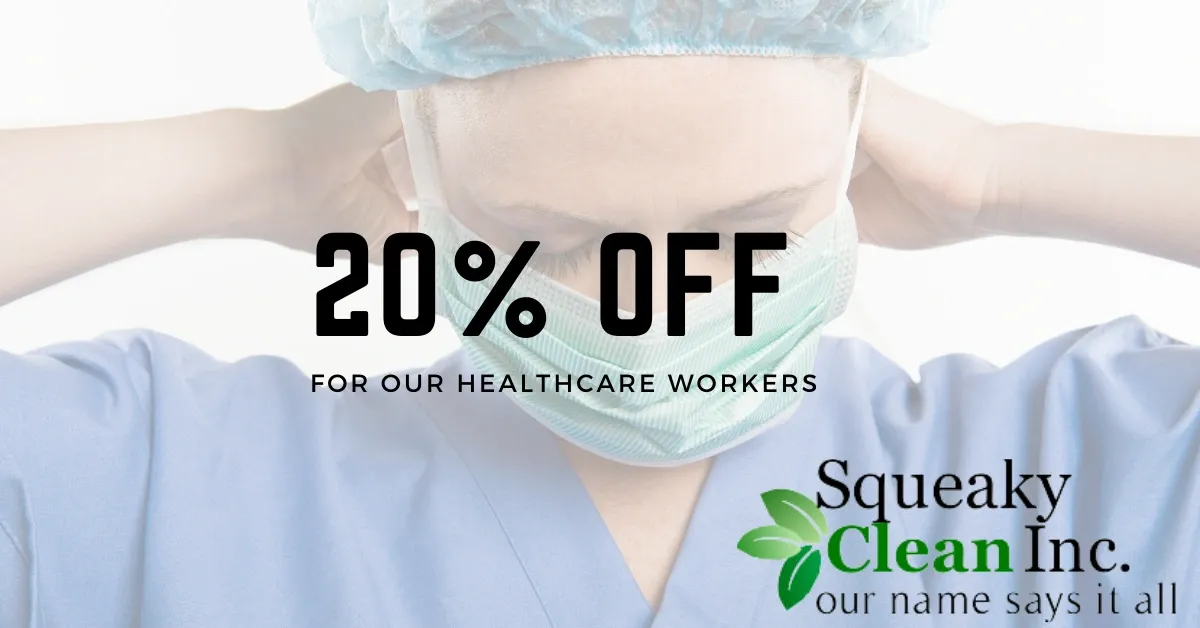 Doctors, nurses and caregivers-they are out there busting their humps every day fighting this virus and saving lives. Overworked, tired and probably scared just like the rest of us.
When the news first started coming out about the spread of Coronavirus and the impact on communities and health care staff we started wondering how can we help those caring for our community diagnosed with Covid 19.  We can't bake them cookies, or take over a shift for them. We can use our specialized skills in cleaning to make their homes, their place of rest, peaceful, clean, and disinfected.
It started with our clients, all it took was the one client who wanted to skip their service and pay for the service anyway, yes our clients are amazing like that! So we thought, let's put this in a gift card and give the gift card to a front line health care worker. BINGO.
So we contacted our local hospital-WellStar Spalding Hospital. Meet with a representative and started the ball rolling to get these gift cards into the hands they are intended for. All of us involved in the process were excited. However, due to the laws on employers giving employees gift cards, we were unable to go that route. 🙁
Wellstar even sent a pretty nice letter to us recently.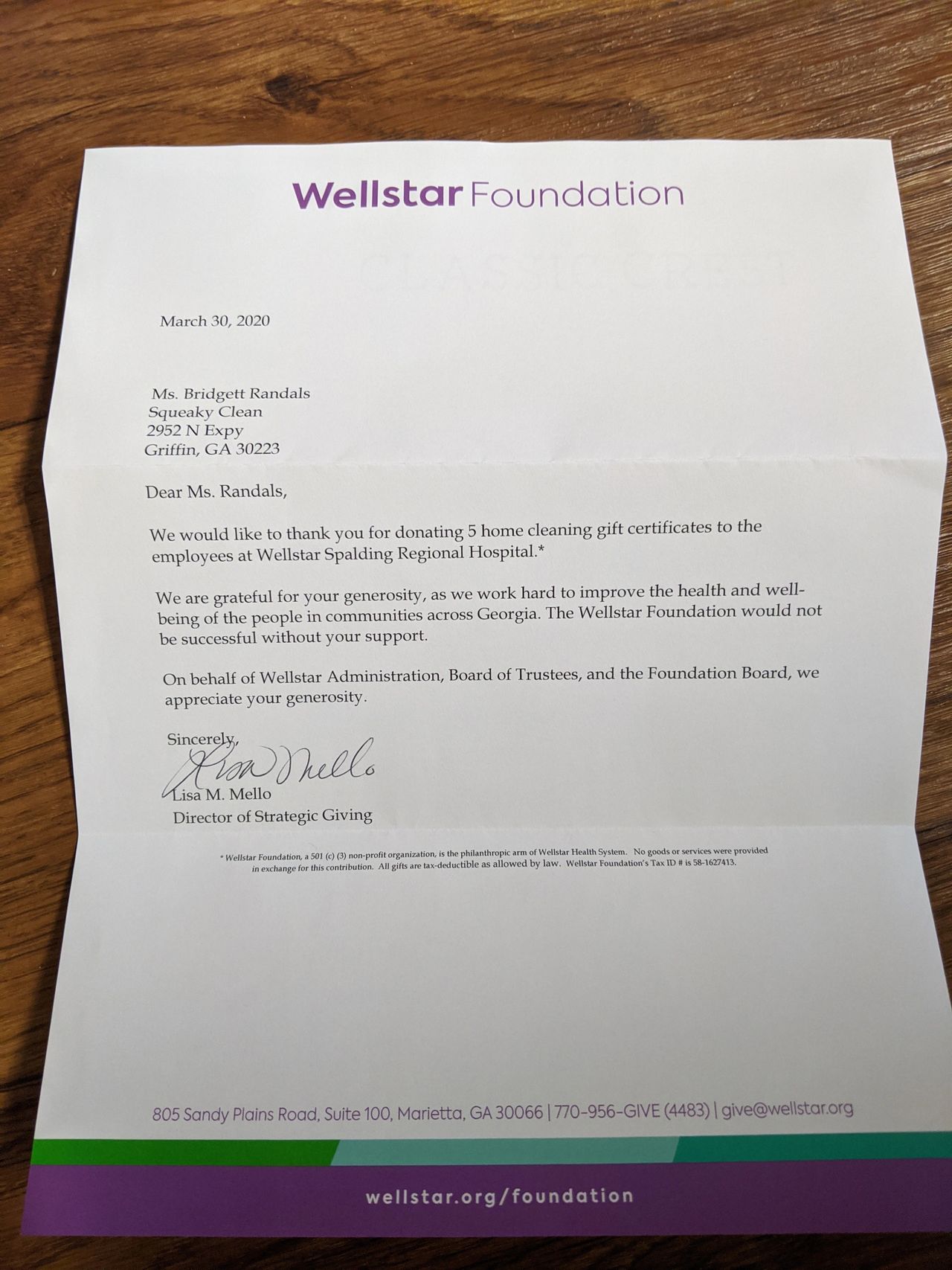 To date we have accumulated 15 client purchased gift cards and donated 5 of our own, for a total of 20 gift cards to give away to front line health care workers!
We are fighters and won't give up in getting these gift  cards into the hands of our health care staff caring for Covid 19 patients. We are asking for your help-who do you know?
Email us with their name and contact info, or perhaps it is you who is on the front line-contact us!   [email protected] or give us a call at 770 468 9475
Want to purchase a gift card to give or keep for yourself?