What are "High Touch Points"?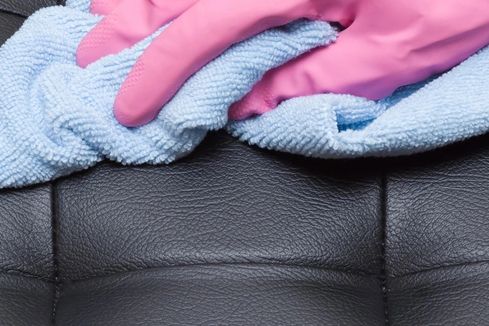 According to the
CDC
High Touch Points should be cleaned several times a day.
At Squeaky Clean Inc, we have been in the practice of cleaning and sanitizing High Touch Points (HTP) for years. Maybe we were ahead of the game? Not really, education taught us these areas need to be cleaned and sanitized on a regular basis long before a worldwide pandemic. Why do we clean those areas? By stopping the chain of infection through cleaning and sanitizing HTP we are creating a healthy environment for our clients.
High Touch Points are pretty basic, and most of us already know most of them;
Phone earpiece and phone cradles
Door knobs to name a few.
If you really stop and pay attention to how much we touch each day the list becomes lengthy;
Door jams, center of door, sides of door
Cabinet fronts, doors, back of cabinet doors and handles
The list grows even more if we think about what we touch in the car;
There is a lot of touching in cars in small spaces!
Areas around door knobs, center of door, door jams? Cabinet facings, back side of cabinets?
We all know that one person, or have several little ones in our home who refuse to use a door knob or handle as intended. These folks prefer to touch any part they can, they like to hold onto the door jam, push it open and closed everywhere except with the knob or handle. I'll admit, I am guilty as well. These areas have become HTP.
Chairs? When an adult (normally anyway) pulls a chair out, the top, sides, or armrest are touched. With kids, it is normally the lower parts of the chair, legs, seat, or basically any part they can get a good grip on. Those areas are HTP. At Squeaky Clean Inc we consider every inch of the chair contaminated and clean the parts of chairs that most don't think about.
Packages-Who doesn't love getting a package? While the chances of the package being contaminated with pathogens is very low according to the CDC, in general it is a good idea to open the delivered box outside. Dispose of the package box in recycling, then bring your package inside. Once inside you can wipe down the item if you feel the need.
High Touch Points can become overwhelming when you really stop and think about all the things we touch every day. At Squeaky Clean Inc our clients have their HTP cleaned and sanitized at every service breaking the chain of infection.